Online workshops for adults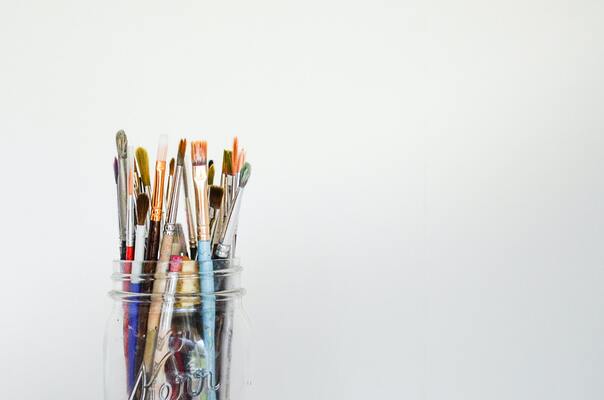 Explore art techniques and motives while enjoying the online workshops.
Hands on: paint an expressive hand in acrylic.
Watercolour & Hare: use watercolours like Albrecht Dürer.
Still life: create a pastell inspired by still lifes of the exhibition Monet to Picasso.
Black & White: discover the variety of graphic designs.
The program lasts 1,5 hours.
Workshop fee: 28 EUR incl. austrian VAT
The fee for the workshop is per participant.
Please note:
The program is in German and for everyone above 14 years.
You will receive all artistic material in time per post and the invitation link per e-mail (please also check your junk mail). Our workshops start on time. We kindly ask you for your understanding that due to organisational reasons we can only give accsess to the tour within the fist 10 minutes. After that it is not possible to joint the tour.
We kindly ask you to keep your materials ready and to join the online program 5 minutes before the actual start. With your participation in a Zoom meeting you herewith declare your full acceptance of the Zoom privacy statement. For reasons of protecting copyright and personal rights the filming and recording of the tours is prohibited.
(c) Debby Hudson@unsplash
More information
Buy online tickets now
Select ticket type
Please NOTE:
After completing your order you will receive a booking confirmation per e-mail..You will find the link to your program in the booking confirmation.
IF YOU DO NOT RECEIVE A CONFIRMATION E-MAIL:
Your confirmation including tickets and an invoice will be sent to the e-mail address that you have indicated. Please make sure that you've entered the correct address. Your confirmation e-mail can take up to one business day to arrive. If you do not receive such an e-mail, please be sure to double-check your spam folder. If you experience any problems, please contact onlineshop@albertina.at

TICKET VALIDITY & Withdrawal:
All tickets purchased in advance are valid for the date they are purchased for. Tickets are non-returnable, there is no right of withdrawal.